Setting up the web App on your mobile device
the web application is developed to be completely responsive, which means that it will adapt to any screen size, so you can access your devices and control them from any device with a web browser.
it is possible to add the web app to the home screen of iOs, Android and Windows devices as follows:
Tap the Share button at the bottom of the page.

On the bottom row of icons, scroll over until you see Add to Home Screen.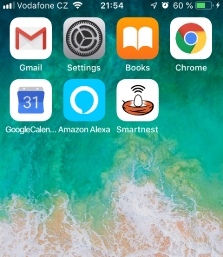 Tap on the Menu button. The looks of the Menu button will depend on your device; usually, it's an app button that looks like three horizontal lines stacked on each other, or it could be accessed through a hardware button on your phone.
Pull up the app bar — for example, by right-clicking or swiping up from the bottom of your screen — and tap the star icon.

Tap the pin icon, enter a name for the shortcut, and click Pin to Start.